Now more than ever, we are united to promote business, strengthen our economy and serve as a catalyst for improving the overall quality of life in Louisa County and Lake Anna.  #LouisaUnited
We are excited to share highlights and accomplishments for our finalists and winner of Businessperson of the Year 2020
Brandon & Valerie Groome
Lake Anna Nursery & Landscaping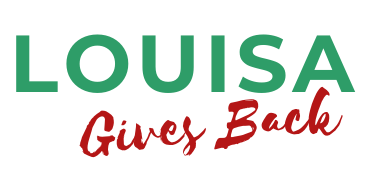 Thank you Louisa!  Nourish Louisa won the $500 referral  and Lake Anna Tractor & Hardware won the $500 drawing.
Congratulations to Carolyn Jondahl, $500 winner!  She is generously donating her winnings to the Louisa County Resource Council and Foundation for Lake Anna Emergency Services.
Congratulations Eric Purcell, 2nd $500 winner.  He is generously donating his winnings to the Louisa Arts Center.