Get engaged and grow.
Volunteering with the Louisa County Chamber of Commerce will position you and your business as an influencer within the community.  Getting actively involved with the leadership of the Chamber will lead to more referrals, increased visibility, and personal development.
We need your talents to make a bigger impact on our members and community.  Contact the Board Liaison to get involved!
Program Committee: 

Monthly & Bi-monthly events that offer education, networking, & fun.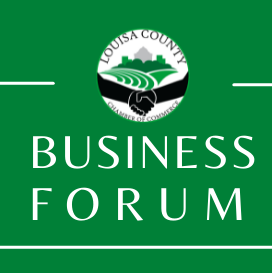 Connect with members and guests while gaining information on topics of interest to the business community.
When:  Quarterly
Time:  Varies
Where:  Louisa Arts Center
Cost: Free to members and guests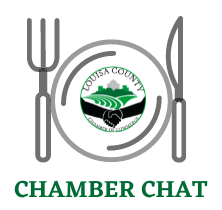 Casual conversation and connecting over food and beverage.  Perfect way to stay involved and support local business.
When:  one to three times a month
Time:  Breakfast, lunch, happy hour or dinner - changes monthly
Where:  Rotates around Louisa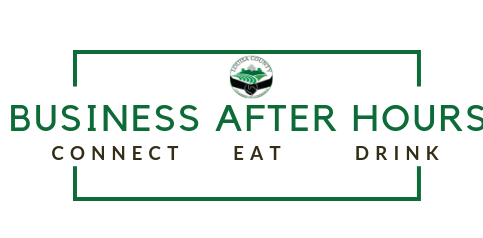 Business After Hours (BAH) is one of the most popular networking events! Every other month, a member business will host.  These are free to attend and typically 5 pm - 7:30 pm.
When: Bimonthly
Time:  5:30 pm - 7:30 pm
Where:  Rotates around Louisa
Cost: Members and Guests free to attend.  Food & Beverage is available for purchase.
Community Committee:

 Activities to engage business to support the community at large.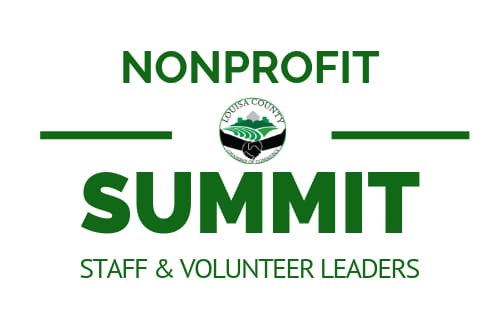 Staff and volunteer leaders for any nonprofit organization/agency throughout the Central Virginia area are invited to attend and learn from the experts.  (Albemarle, Fluvanna, Greene, Goochland, Louisa, Hanover, Henrico, Orange, Spotsylvania)
When: Friday, October 1
Time:  8:30 am - 1 pm
Where:  Shenandoah Crossing Resort
Cost: $20 ($15 Chamber members)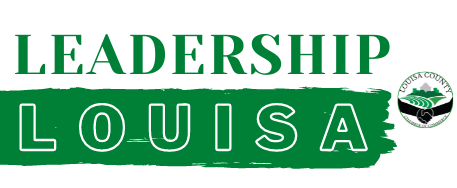 New program in development designed to foster leadership potential in the community to ensure continued growth and development in our community.
When: Jan 2022 - June 2022
Time:  Monthly
Where:  Rotates around Louisa
Cost: TBA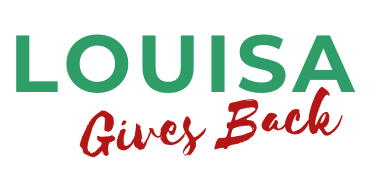 Connected business, non-profit and community to boost our economy.
Special Events Committee:

Annual events for appreciation, awareness, and recognition.
Board Members: Valerie Washington
Committee Members: Greg Dorazio (Dorazio Communications), Valerie Groome (Lake Anna Nursery & Landscaping), Stephanie Koren (Lake Anna Tractor & Hardware), Ben Shealy (Farhenheidt Advisors)

This award recognizes those individuals who have demonstrated exceptional performance and/or leadership within our business community.
When: June
Time:  6:00 pm - 8:00 pm
Where:  TBA
Cost: TBA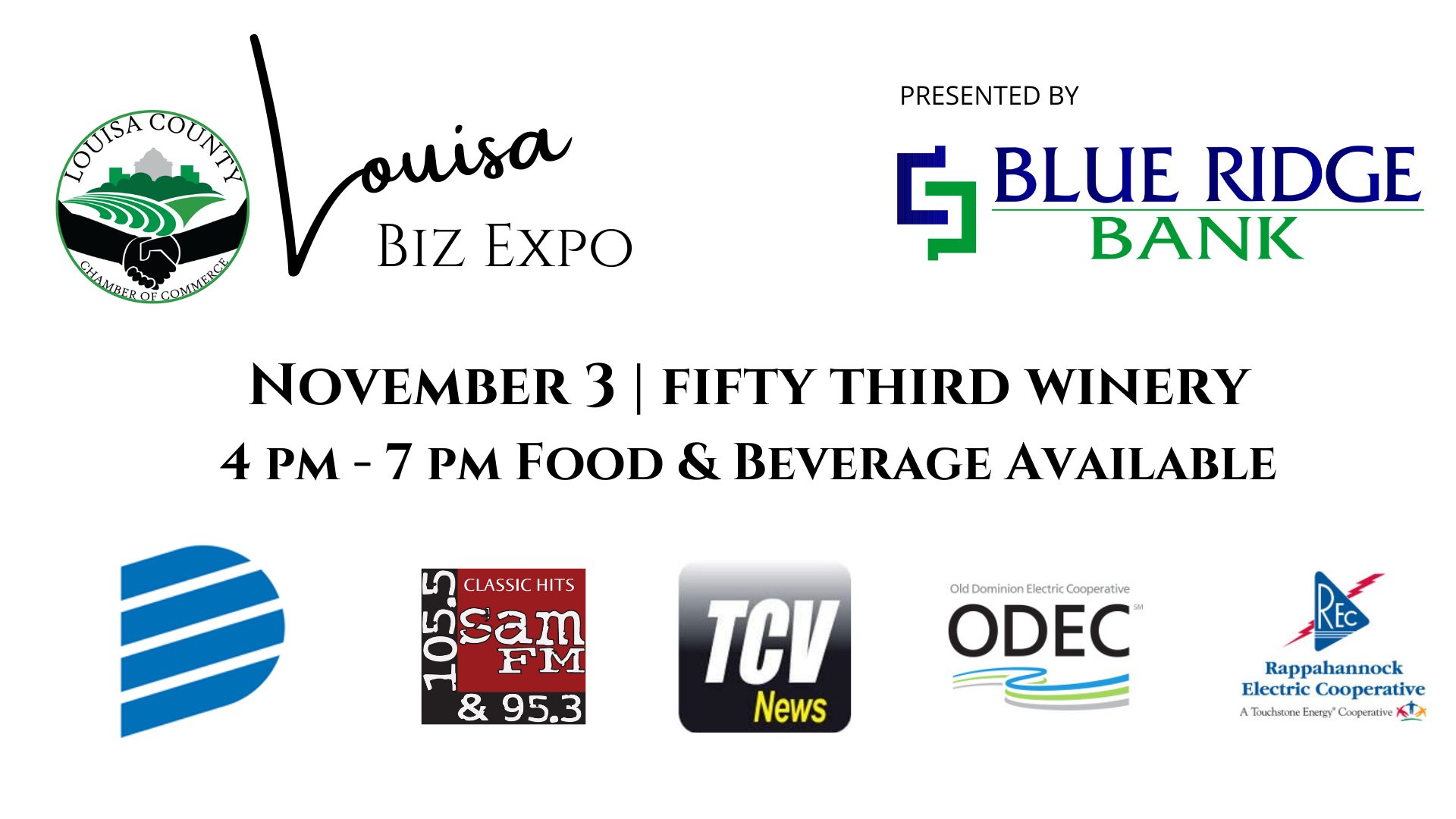 Explore the Louisa business community under one roof! Find contractors, services, resources for commercial or residential projects and find out what's developing in Louisa County!
When: Wednesday, November 3
Time:  4 pm - 7 pm
Where:  Fifty Third Winery
Cost: Free to the public.  Business participants pay a fee.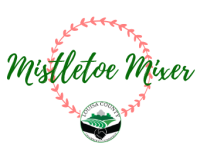 Celebrate the festive season at the Louisa County Chamber of Commerce Mistletoe Mixer!
When: December
Time:  6:00 pm - 9:00 pm
Where:  TBA
Cost: Free to members and guests